Built to Power Labels & Distributors
Revelator Pro offers an all-in-one platform that is designed to help music businesses easily manage their music distribution, maximize revenues, and scale.
Why Revelator Pro?
One Platform for Everything: With Revelator Pro, companies can easily manage their supply chain, royalty accounting, reporting, analytics and metadata management, so the team can focus on scaleing the business.
Power Your Business: Our Revelator Pro platform provides all the tools a music business needs to manage its music catalog, distribute music to DSPs, manage royalties and explore fan engagement with Web 3.0, all in one platform.
Expert Support: Our team of experts is always here to help our customers with any questions they may have.
Our platform is designed to work with early stage music companies, established businesses or anything in between.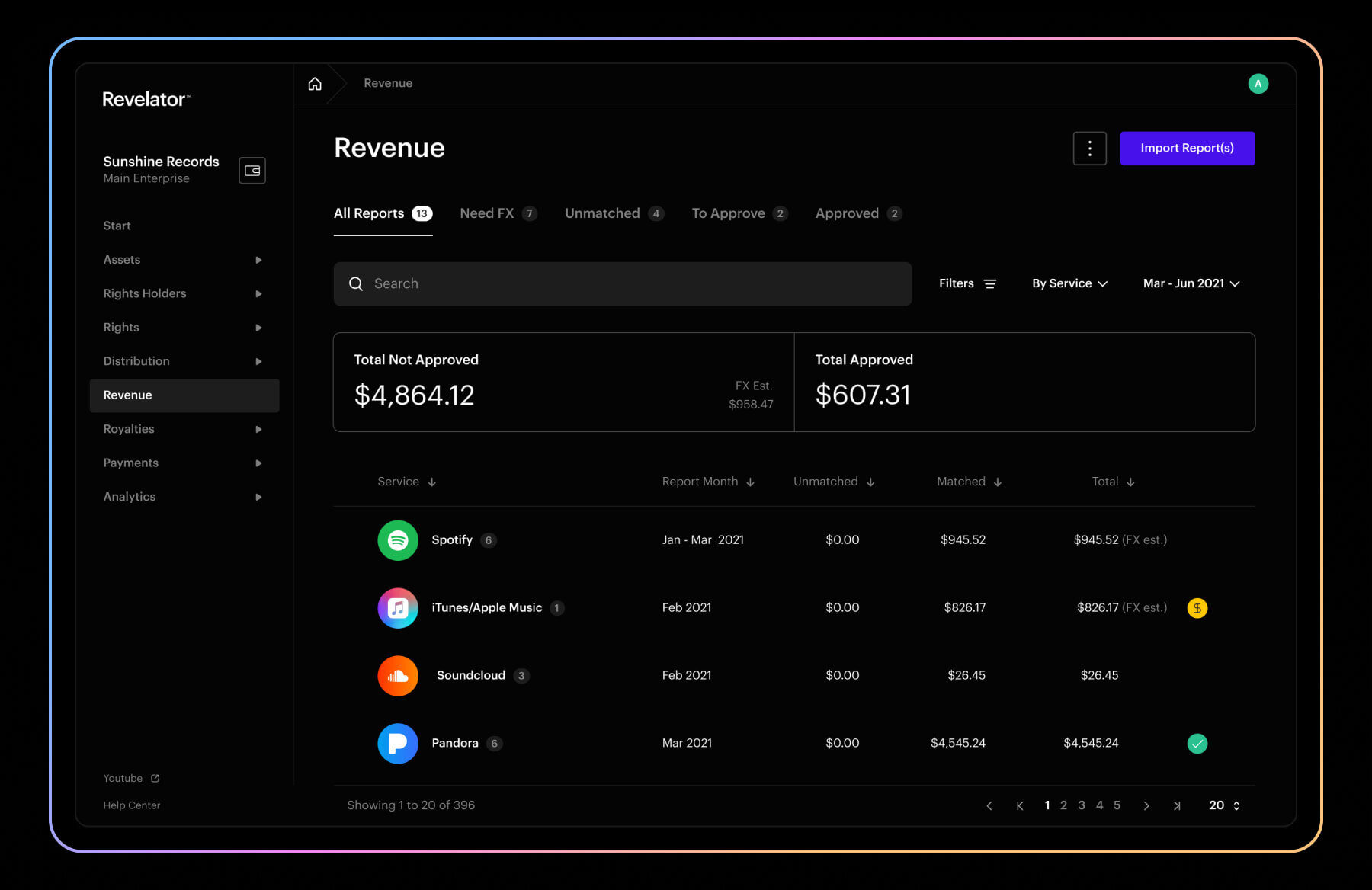 Revelator Pro dashboard
Choose Revelator Pro and experience the power of a scalable platform that can effortlessly grow alongside your music business.
Get your all-in-one platform.
*Our plans start $249/mo + distribution fees.
"Revelator is always at the cutting edge, bringing in new and exciting features, some of which are changing the music industry as we know it."
Head of Music, Artlist