Built to Power Music Businesses
Revelator Pro provides an all-in-one platform tailored to assist music businesses in effortlessly managing music distribution, maximizing revenues, and scaling up.
Our platform is compatible with both budding music companies and well-established businesses—and everything in between.
Why Choose Revelator Pro?
One Platform for Everything: With Revelator Pro, businesses can seamlessly manage their catalog, delivery, distribution, rights, royalty accounting, reporting, analytics, and metadata management from one platform.
Empower Your Business: Revelator Pro is designed to be both flexible and scalable. Customers can choose to use our deals, their own deals, or a combination of both. Moreover, any plan can be upgraded to a full white-label solution.
Dedicated Expert Support: Our knowledgeable team is always available to assist customers with any inquiries or challenges.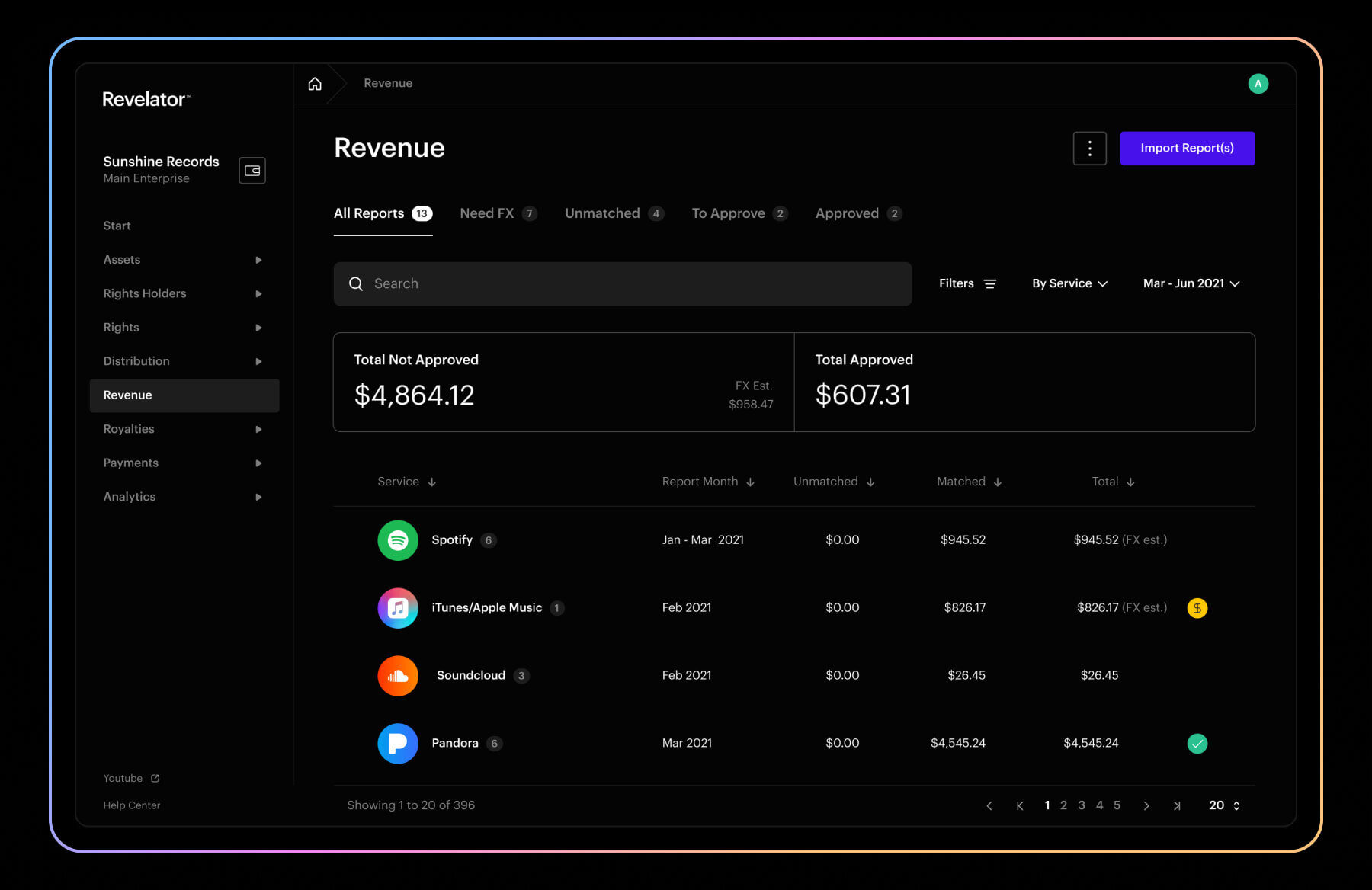 Revelator Pro dashboard
Embrace Revelator Pro and leverage the platform build for the independent music industry.
Apply to use our all-in-one solution today.
Note: Our plans start at $249/mo + distribution fees. See more details about our plans here.
"Revelator is always at the cutting edge, bringing in new and exciting features, some of which are changing the music industry as we know it."
Head of Music, Artlist